Born in 1990, the young painter Olympe Racana-Weiler, of French-Argentine origin, lives and works in Paris. Her work has been presented in several group exhibitions since 2013 (France, Romania, Singapore) and has been the subject of solo shows since 2018 (Galerie Jérôme Pauchant). In the same year, she was awarded the Antoine Marin Prize for painting and the Pierre Cardin Prize of the Académie des Beaux-Arts for painting.
After a BFA in Fine Arts and Art Sciences at the University of Paris 1 – Panthéon Sorbonne in 2014, Olympe Racana-Weiler trained alongside the American artist Jim Dine, she has enriched her technique in recent years by working on woodcutting at the Steindruck Printing Studio in Austria, under the mentorship of Christophe Chavanne and Gabi Pechmann. She also assists Julien Torhy and Marc Moyano, in the Parisian printmaking studio of Michael Woolworth.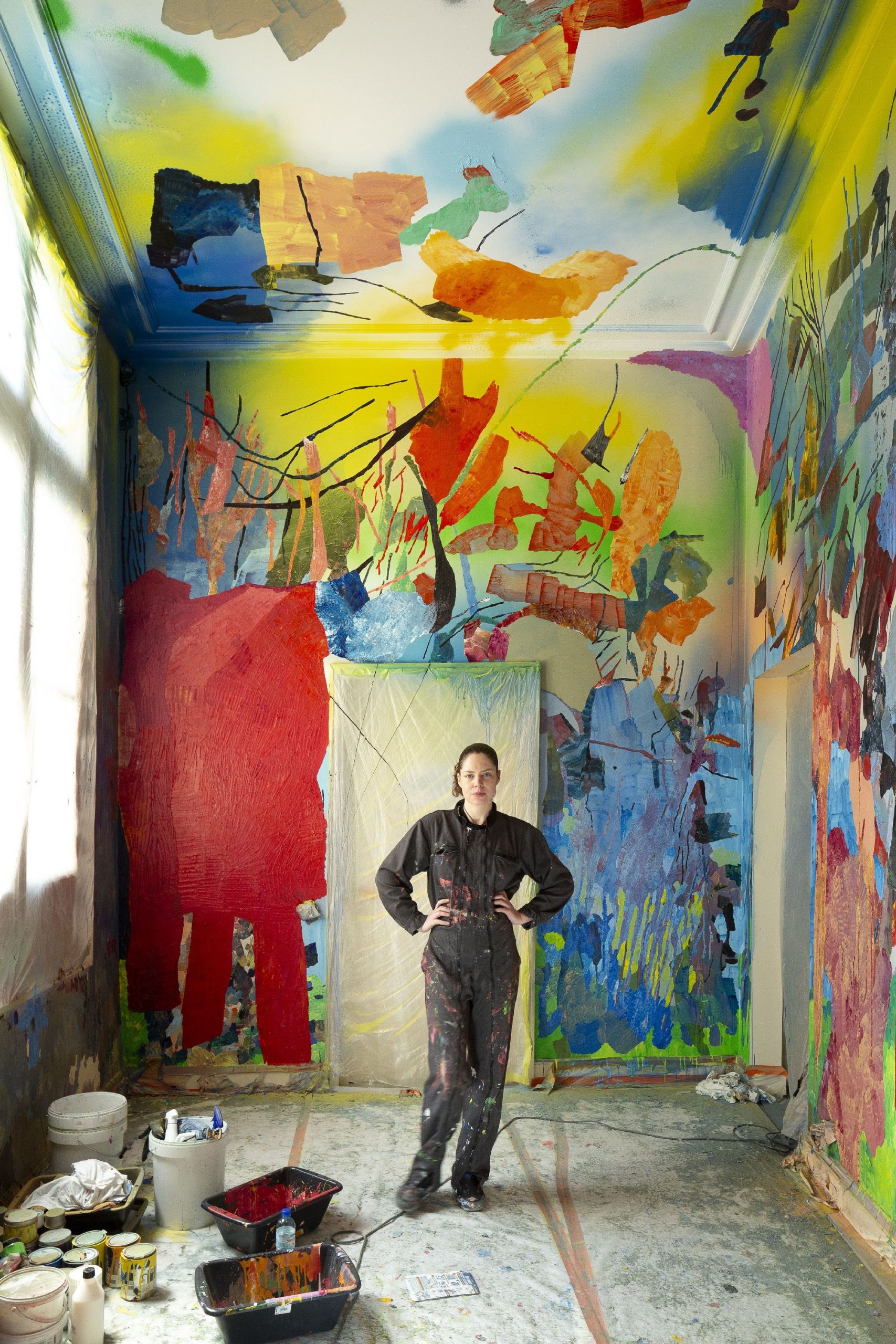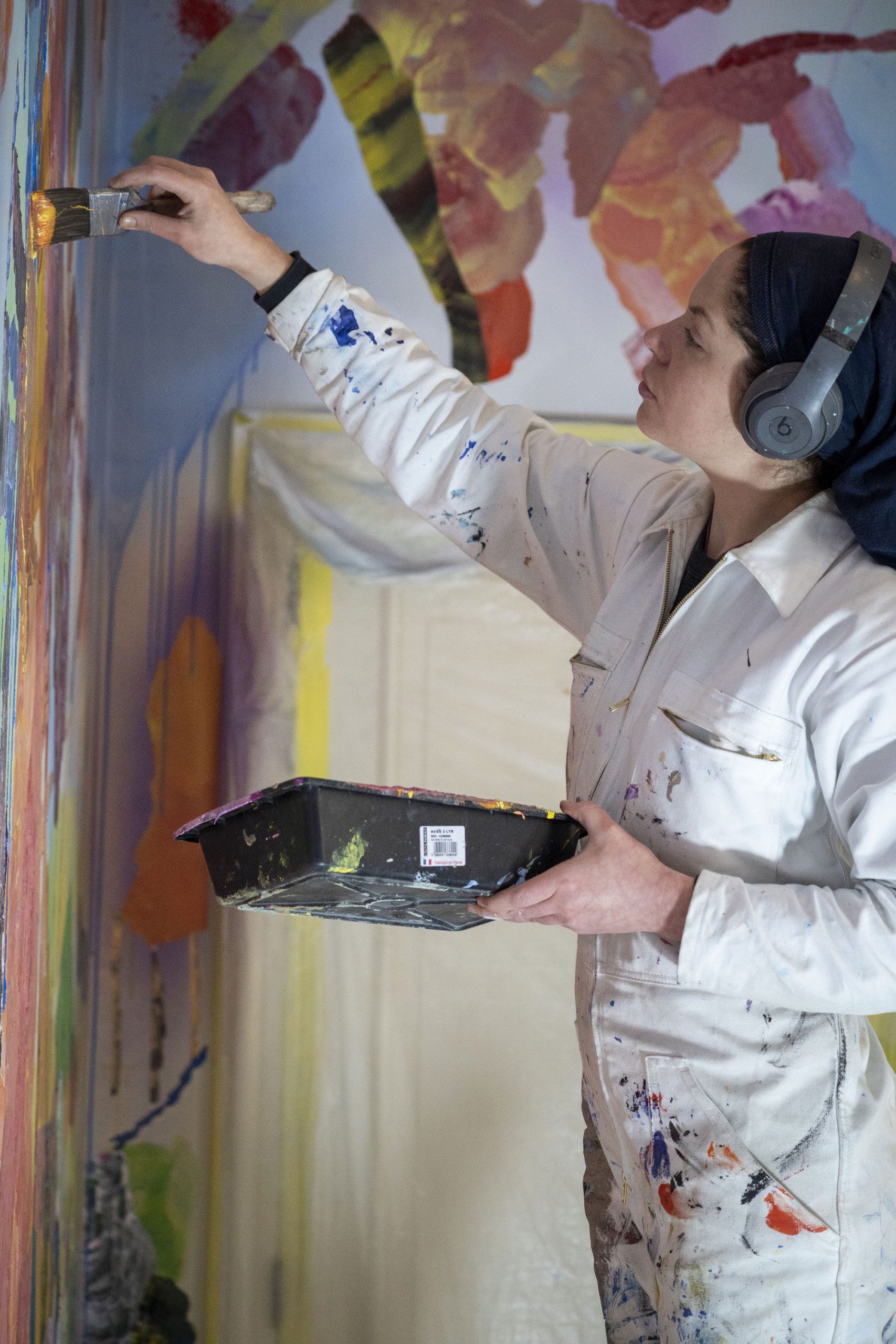 Since 2019, she is represented by the Eric Dupont gallery. With Le chant de la Sybille, Olympe Racana-Weiler has become a prophetess. In the boudoir on the second floor of the Hotel Richer de Belleval, her colors are spread from the walls to the ceiling. The Oracle she delivers here is, as always, mysterious and enigmatic: the traces made sensitive, visible, by her work, form a constellation of raw material. One must read in it the memory of the stories lived between these walls during the many lives of the building.