Born in 1935 in Ohio, Jim Dine is an American painter, sculptor and poet.
After studying art, he moved to New York in 1958. He was the travelling companion of Allan Kaprow, Claes Oldenburg, John Cage, Marcus Ratliff and Robert Whitman. He exhibited in the 1960s and organized many happenings. In the 1970s, Jim Dine devoted himself entirely to painting and drawing.
Venus de Milo, skulls, tools, are all motifs that mark the artistic journey of this modern-day Geppetto. With his Pinocchios, he pays homage to the carpenter who breathed life into a log of wood by giving it human form in Collodi's famous tale, a moving metaphor for the role of the artist. But of all, it is the Heart that stands out as the most emblematic of Jim Dine's work, and today it serves as his signature.
Also a poet, always fascinated by the link between image and word, the artist also likes to stage text in his paintings. His compositions give him material for musical and poetic performances. In the mid-1980s, Jim Dine made a change to paint human figures and silhouettes, inspired by ancient and primitive arts. During this period, his work took on a darker shade of color. In recent years, his latest paintings give greater emphasis to the material and abstract: color is again central, it has become the very subject of his creations.
Since 2015, Jim Dine has established his painting studio in Montrouge, on the outskirts of Paris. In 2018, the Georges Pompidou Museum organized a retrospective of the artist's work following the donation of 28 of his works, created between 1961 and 2016.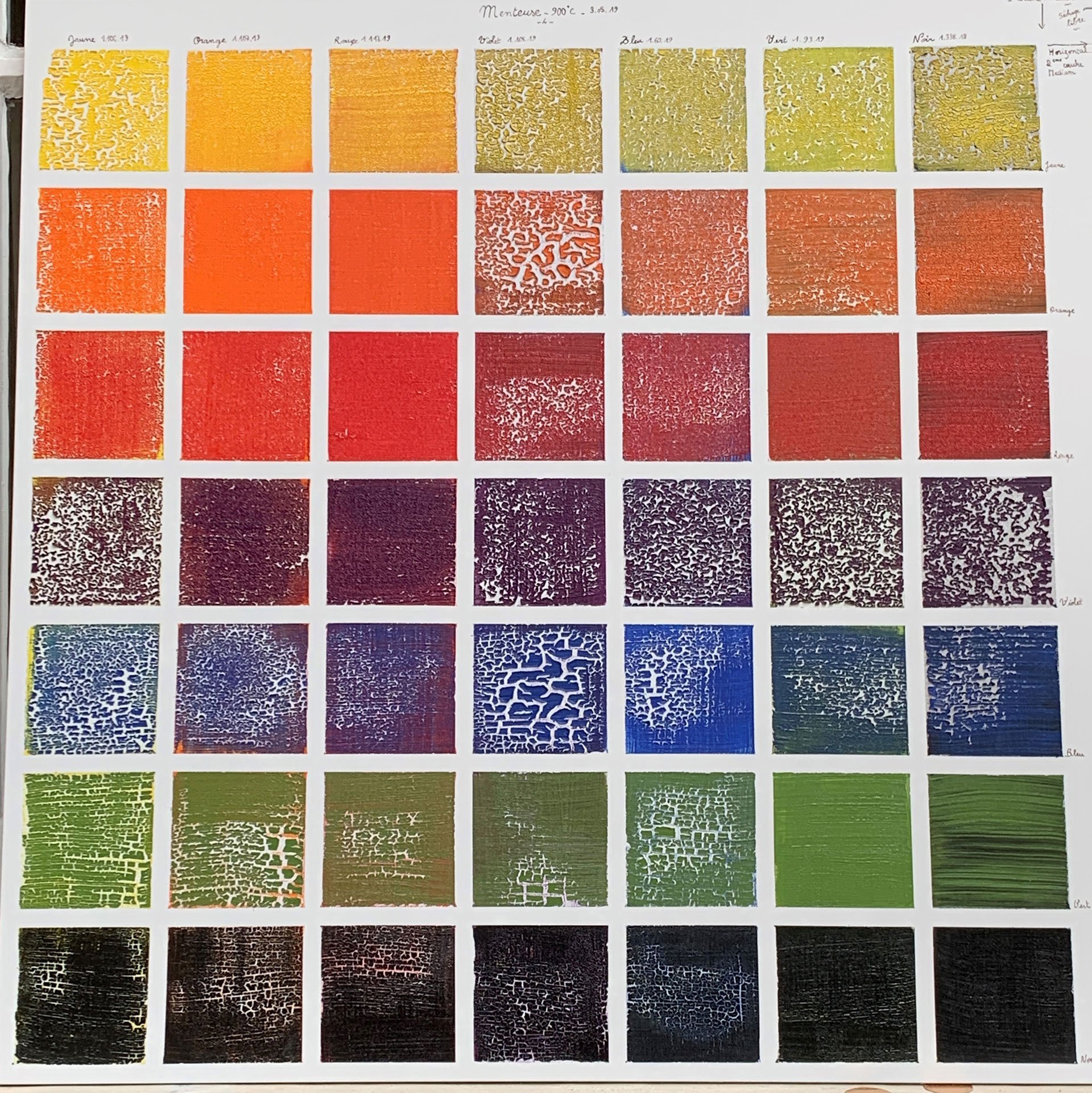 His work in Richer de Belleval
Faire danser le plafond (Making the Ceiling Dance) is a signature piece, combining the intimate and the universal in a huge colorful mosaic. As a tribute to his first love...