Born in 1975 in Mazamet, Abdelkader Benchamma lives and works between Paris and Montpellier.
He is a graduate of the Montpellier École des Beaux-Arts and the Paris École nationale supérieure des Beaux-Arts.
Abdelkader Benchamma's drawings are inspired by visual scenarios coming from reflections on space and its physical reality, its limits and its zones of contact with a mental space. They work by remodeling and repurposing, modulations of objects showing possible dysfunctions in our relationship to others and to things. Shifting reality, intrusion of the invisible, indeterminate materials in transformation, tiny catastrophes are at the heart of his work.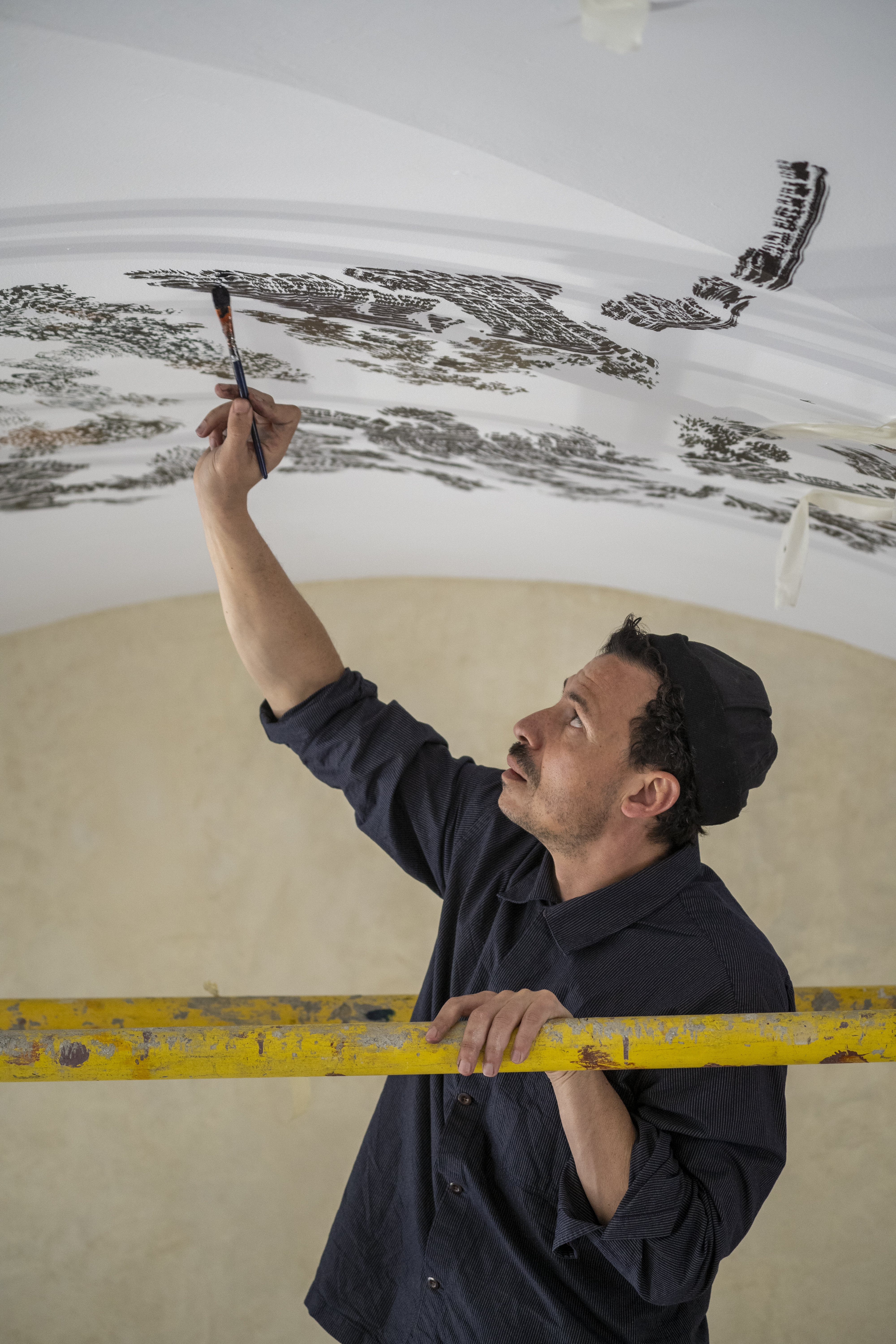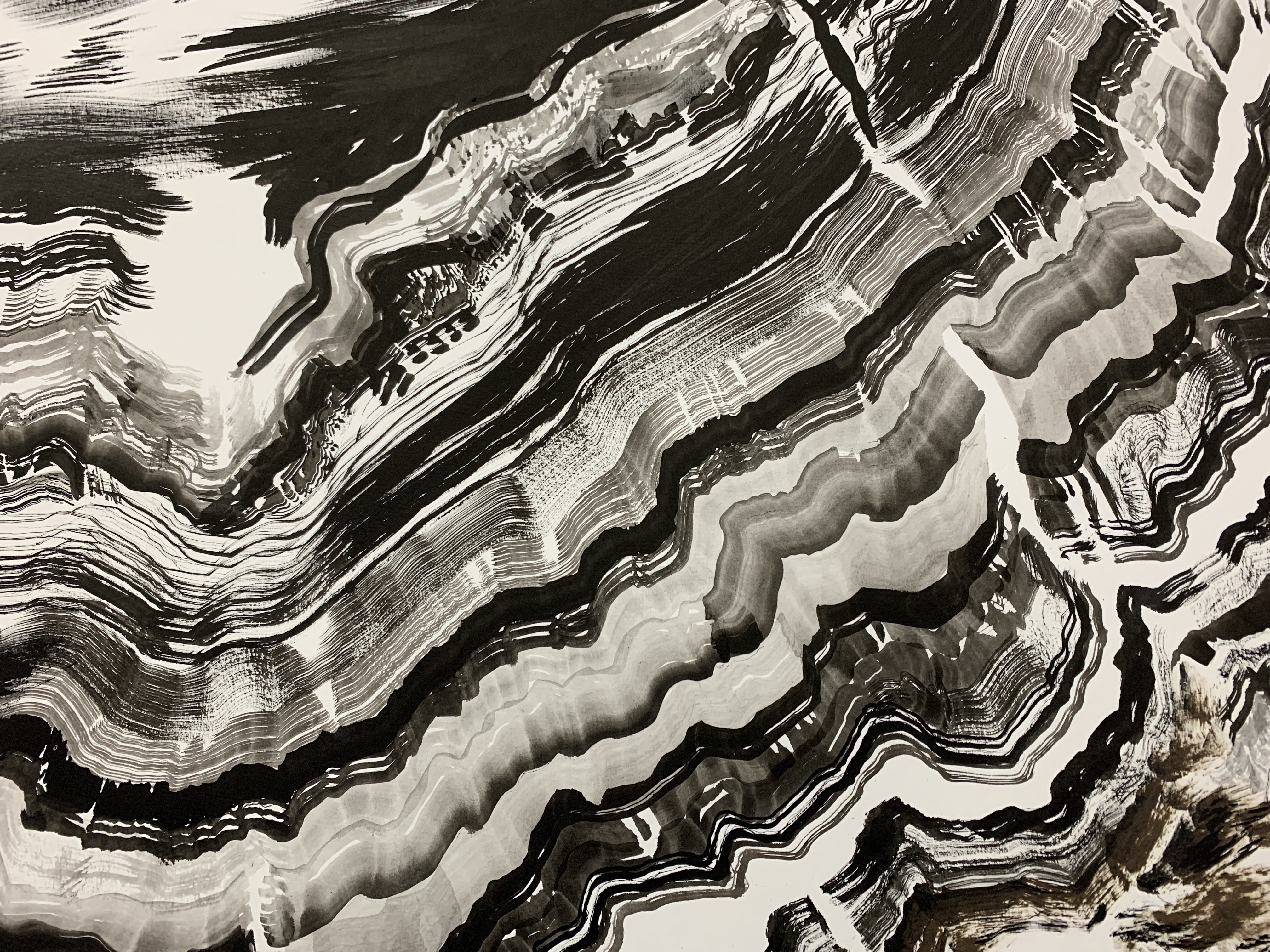 Often using black and white wall drawing for its simplicity and graphic strength, the artist develops a language through which he manages to make the visitor doubt the reality of their perception, by making them penetrate unstable and dynamic universes.
"Dark Matter", a moving material that envelops the Drawing Center in New York (2015-2016); a cave animated by a furious circular vortex for the Sharjah Biennial (2017); a fossilized big-bang that covers the floor of the Collèges des Bernardins, Paris (2018): these installations, which could be described as metaphysical, question our relationship to the elusive, to infinity. Inspired as much by literature as by astrophysics, philosophy and esotericism, his work redefines the practices of classical drawing by bringing it towards installation, sculpture and fresco.
Abdelkader Benchamma moved to the Carré Sainte-Anne in 2014, the beginning of his collaboration with Numa Hambursin. They worked together again a few years later, for the Sakura Garden residence, built by HELENIS, who commissioned the artist to create a huge fresco for the hall of the building. In 2020, the artist and the artistic director renewed their collaboration on the occasion of the opening of the GGL Foundation.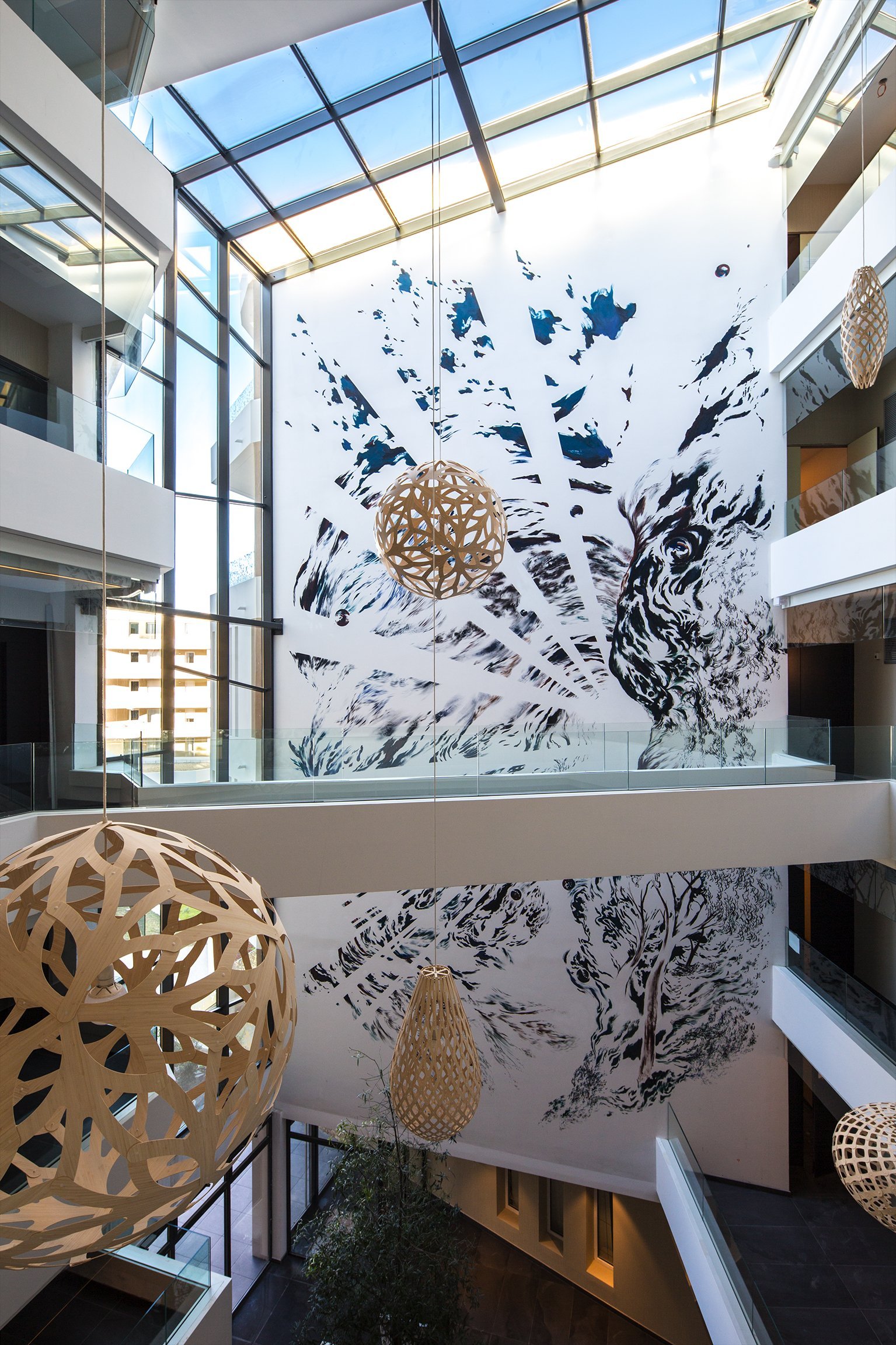 His work in Richer de Belleval
Abdelkader Benchamma has created on the ceiling of the hotel's entrance chamber a huge fresco in Indian ink evoking Alchemy, a contemporary variation of the techniques of the Grand...